Woman Videos Abortion to Show There's No Shame in It
05/24/2014
Woman Videos Abortion to Show There's No Shame in It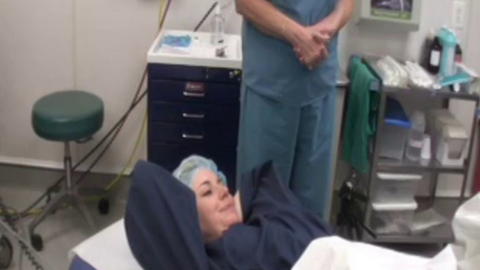 Emily Letts, a patient advocate at a women's clinic, found herself on the other side of the table. She was pregnant, in her early twenties and knew she was not ready to raise a child. So like the women she supports at the clinic, she, too, decided to have an abortion. Aware of the stigma that is carried with the procedure, she decided to do something bold - she videoed her abortion to show that there's no shame, fear or pain unlike many held notions.
"I searched the Internet, and I couldn't find a video of an actual surgical procedure in the clinic that focused on the woman's experience. We talk about abortion so much and yet no one really knows what it actually looks like. A first trimester abortion takes three to five minutes. It is safer than giving birth. … Yet women come into the clinic all the time terrified that they are going to be cut open, convinced that they won't be able to have kids after the abortion. The misinformation is amazing."
The video is part video-diary and part-medical procedure and is only 3-minutes long with Letts commenting at the end, "I feel good." It's not sensationalist nor invasive. It's only incredibly honest which is why it probably ruffled so many feathers. Letts explains further to Salon her motivations for doing the video and her thoughts on the power of sharing women's stories.
Letts's video shows that abortions don't have to be scary or shameful and that women can feel confident and comfortable with their decision regardless of prevailing stereotypes. This video also coincides with a Sundance acclaimed movie, Obvious Child, that follows Donna Stern (Jenny Slate) decision to terminate her pregnancy. The movie is a twist on traditional rom coms with the final message that even with choosing to have an abortion, you'll be okay in the end.