Transgender Sex Workers' Rights to Free Speech
04/16/2014
Transgender Sex Workers' Rights to Free Speech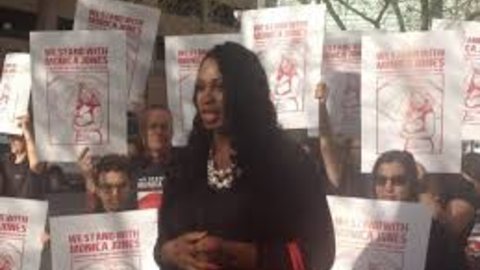 Monica Jones, 29 and a sex-worker rights activist, was arrested and found guilty as a part of a Phoenix police prostitution-sting operation. The American Civil Liberties Union of Arizona has come to her defense. It deems the city ordinance as unconstitutional because it violates her freedom of speech and unfairly targets minorities and transgendered people.
Based on the city ordinance, a person-of-interest can be arrested on the suspicion of prostitution if that person makes repeated attempts to engage a passer-by in conversation, attempts to stop cars by waving at them, inquiries as to whether someone is a police officer or requests that someone touch his or her genitals.
Regarding the case, the ACLU of AZ stated in a document that, "Even assuming the government has a compelling interest in prohibiting prostitution, a measure that criminalizes a broad range of legal speech surely cannot be the 'least restrictive' means to furthering such an interest."
The story not only highlights a questionable and biased hierarchy of civil laws between honoring free speech and eliminating prostitution, but it also raises questions about the tactics to either support, entrap or deny them. In addition, it also brings attention to the efficacy of sex-worker advocacy groups. Specifically within this case, it compares the Sex Workers Outreach Project, which aims to decriminalize the profession altogether to Project Rose, which aims to reform sex-workers through counseling in lieu of jail time.
With such laws, ideals and support programs at such odds with each other, it can be expected that more people like Jones will be failed by the systems surrounding them. Meaning that any resolution on the matter and protecting the personal rights of individuals will not be seen any time in the near future.
To read more about the story click here.